As CLC started planning for meetings and events  over the next few weeks, it became clear how much Super Bowl 50 may impact our work and travel plans.  So as a public service, we are passing along the information below provided by the Metropolitan Transit Agency (MTA). 
The Bay Area is hosting Super Bowl 50! While the game is in Santa Clara, nine days of activities leading up to the game will be in San Francisco. That means transportation impacts from January 23 to February 12. Whether you're visiting, working or a resident, plan ahead, pack your patience and take transit, bike or walk where you need to go.
About Super Bowl 50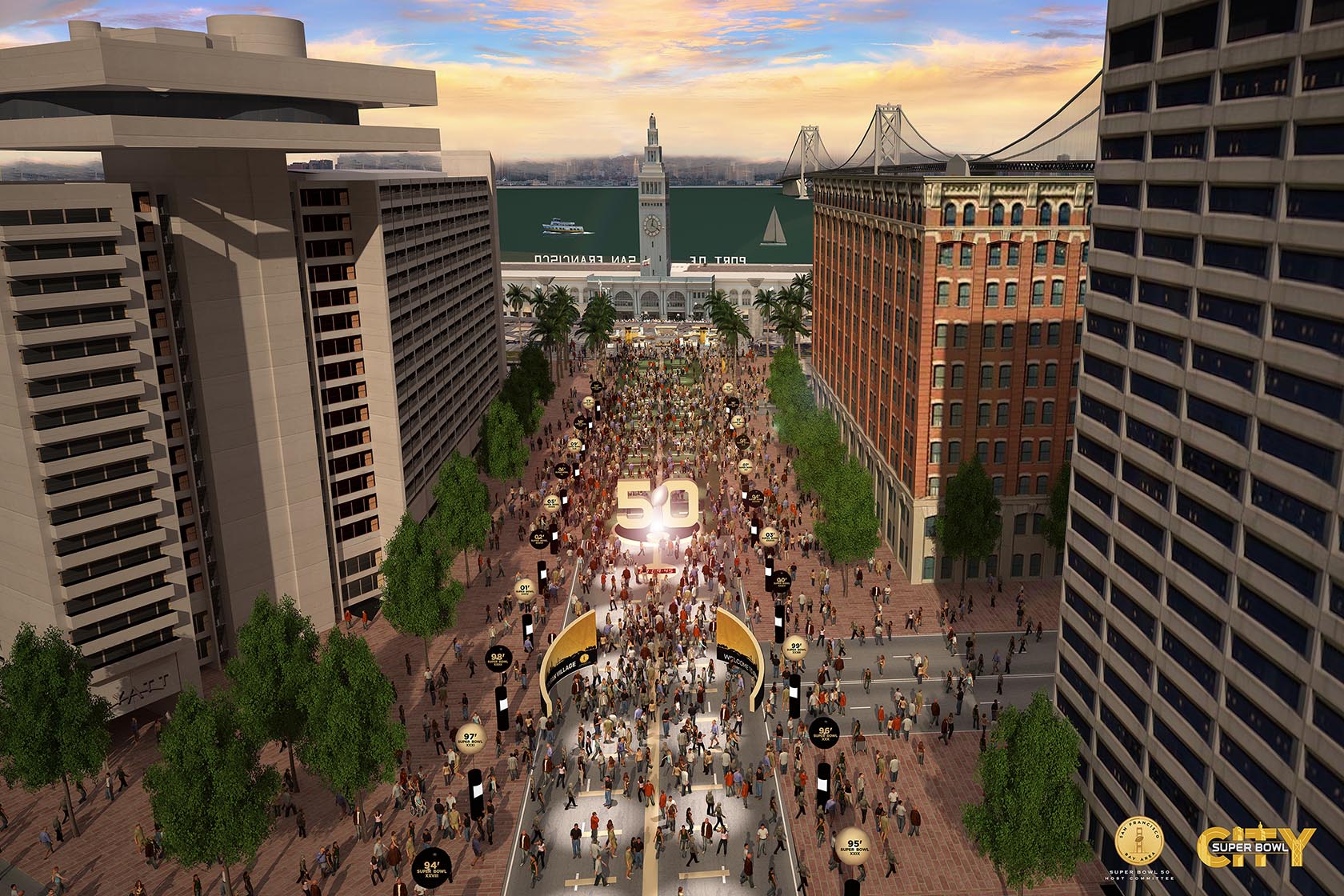 San Francisco activity revolves around two events:
With set-up and take-down, transportation impacts may extend from January 23 – February 12, with these dates subject to change.
Visit sfbaysuperbowl.com for information on Super Bowl City, the Super Bowl 50 Host Committee's free public fan village in San Francisco, or information related to Super Bowl Week activities happening January 30 through February 7, 2016. The Super Bowl 50 game will be at Levi's® Stadium in Santa Clara on Sunday, February 7.
We are working closely with the Super Bowl 50 Host Committee and our regional transit partners to ensure that commuters, visitors and locals can get where they need to go as safely and as easily as possible.
Stay Up-to-Date
Many agencies and departments are working hard to finalize the transportation details for this exciting event. Make sure you have access to the latest information.
Sign up to get updates sent directly to your inbox.
What's your usual travel mode? Jump straight to that section:
Follow our blog, MovingSF, for regular in-depth updates and to leave comments or questions. 
Follow us on Twitter: @sfmta_muni
Visit sfgov.org/sb50 San Francisco's landing page for event info and resources.
Bookmark 511.org for regional trip planning.
Register for AlertSF, San Francisco's official text message and e-mail alert system for emergencies or disruptions. Register by texting "AlertSF" to 888-777 from your mobile device a or visiting AlertSF.org.
For more details, visit https://www.sfmta.com/sb50.